Product Description
Air-suction precision 12 row seeders:
This air-suction precision 12 row seeders can accomplish the ditching, fertilizing, stubble breaking, sowing, ridging task, ect. in one operation. The corn planter with fertilizer for precision seeding of corn, soybeans, sorghum, sugar beet, and other crops. Sowing and fertilizing simultaneously with good efficiency and high germination rate. This tractor mounted precision seed planter has an efficient operating speed of 4-8 km/h.
It is the perfect planter to solve the problems of modern agriculture in which maximum efficiency must be combined with minimum cost.
Parameters of air-suction precision 12 row seeders:
1. Model: 2BMYFQ-12D
2. Dimension: 2700X9000X1800 mm
3. Weight: 3600 kg
4. Matched Tractor: 140~180 hp
5. Working width: 420~960 cm
6. Planting rows/fertilizing rows: 12/12
7. Row spacing: 40~70 cm
8. Working depth: 0~100 mm
9. Fertilizer hopper capacity: 6X160 kg
10. Seed hopper capacity: 12X40 L
11. Plant space adjustment type: Double chain sprocket adjustment
12. Fertilizer opener type: Single disc type
13. Seeding opener form: Double disc type
14. Linkage: Three-point mounted
15. Optimum operating speed: 4~8 km/h
16. Work efficiency: 5~8 hm²/h
Features of air-suction precision 12 row seeder: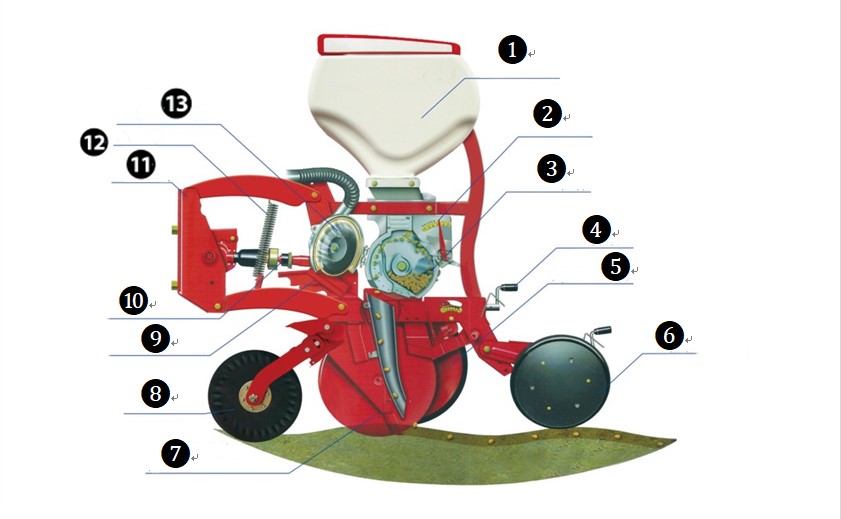 1* 40 L Seed Hopper
2* Singulator lever for adjusting supply of seeds in the selection chamber
3* High strength aluminium case
4* Seeding depth adjustment
5* Support depth wheels with the balance system allowing perfect copy of uneven ground which provides a constant seeding depth
6* V shaped rear roller for pressing down and closing seed beds
7* Disc type coulter
8* Ripple shaped trash remover
9* Sowing monomer quick release system
10* Quick-release cardan drive with acoustic warning
11* Self lubrication bushing
12* Coulter pressure adjustment by handle attached to spring
13* Seed meter is easy to open or close and seed disc is convenient to replace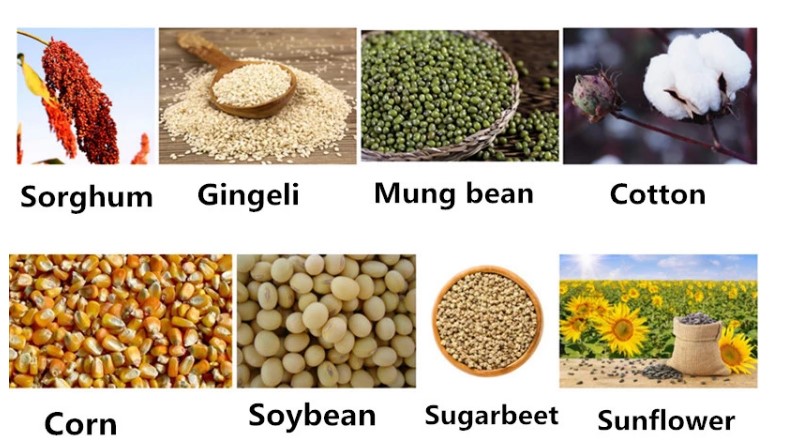 Applications of air-suction precision 12 row seeders: