Product Description
Gear driven 3-point linkage rotary harrow:
Tractor mounted PTO driven 3-point linkage power rotary harrow with spares output power through tractor pto shaft, forcefully drive working parts to work. Complete loose soil, broken soil, level and suppress land simultaneously. Which is a new type, new structure land preparing machine. Its feature are compact structure, high work efficiency, and strong adaptability etc. After work, plough layer isn`t disorderly, topsoil is finely-divided, flat and keep moisture, form good condition to realize precise planting.
The middle-duty and heavy-duty rotary harrow with parts to adapt different work condition, and meet demand of more different horsepower tractor. Also optional fast articulated device to match with different precise planting machine for combine working, so reduce farming time and save cost to improve work efficiency.

Parameters of gear driven pto power rotary harrow:
1. Model: 1BQ-4.0
2. Dimension: 1527X4200X1220 mm
3. Weight: 1920 kg
4. Matched Tractor: 170~220 hp
5. Working depth: 20~30 cm
6. Blades Qty: 8×2
7. Working width: 400 cm
8. Working efficiency: 2.0-2.8 hm2/h
9. Linkage: Three-point mounted
Features of gear driven pto power rotary harrow: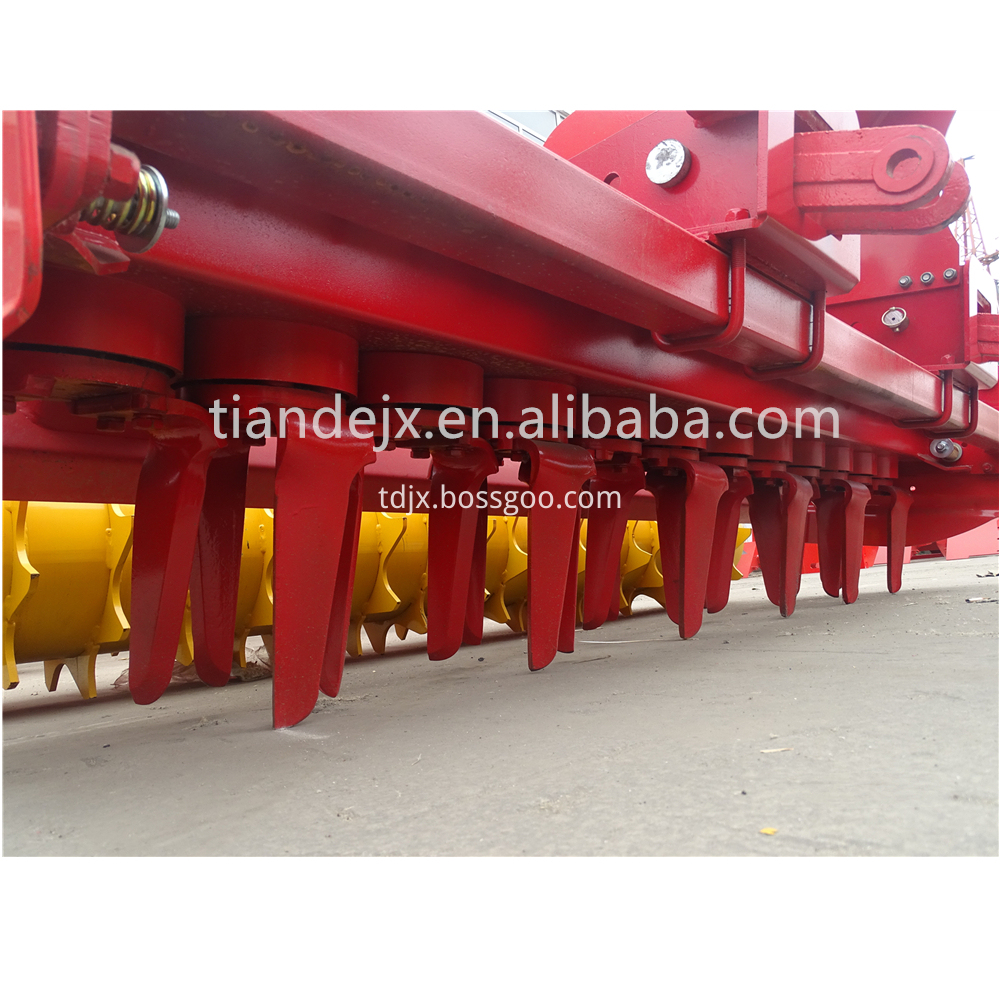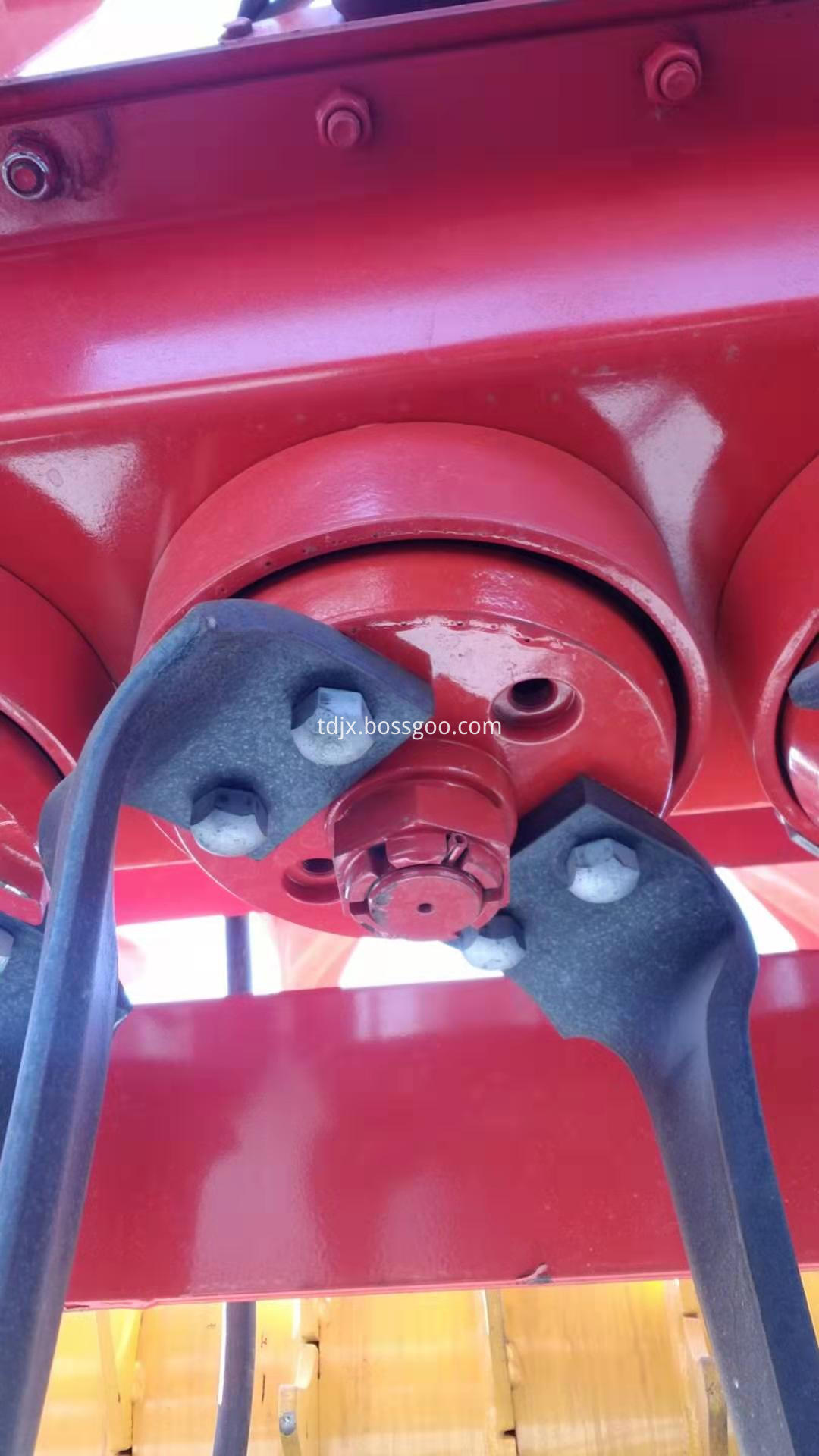 1. High strength war-resistant boron steel blade adapts to varies of soil property, and easy to replace.
2. Replaceable gear mechanism design to meet different post-power output speed selection.
3. Adjust work depth through hack roller side pin, can optional hydraulic parts for auxiliary adjustment.
4. Optional multiple hack rollers, adapt to different work condition and soil property.
Applications of gear driven pto power rotary harrow: