Product Description
Tractor pto drive chemical fertilizer spreader:
The chemical fertilizer spreading machine(factory selling customization ) gearbox and transmission box are imported, with excellent quality and reliable performance; the broken blade is made of boron steel, wear-resistant and corrosion-resistant; the high-strength mining ring chain is used for transportation and is more durable.
The tractor mounted phosphatic spreader has strong crushing capacity and a spreading width of 10-15 meters. It is suitable for spreading all chemical fertilizer: urea fertilizer, phosphatic fertilizer and so on. It is mainly applicable for fertilizer, sowing seeds and mixture of fertilizer and seeds. Could be used in the concave and convex environments such as gardens and orchards. Steel seeder/spreader gives new meaning to the word adaptable. With this one tool you can spread seed, granular fertilizer, crystalline herbicides, pesticides and sand.. The seamless all steel seeder/spreader is strong enough to endure rough handling and heavy use.
Parameters of chemical fertilizer spreader:
1. Model: CDR-260
2. Dimension: 900×900×950
3. Matched Tractor: 18~25 hp
4. Volume: 150 kg for urea; 250 kg for phosphatic
5. Spreading width: 10~15 m
6. Working speed: 5-15 m/s
7. Weight: 60 kg
8. Tyre model: 15.5/80-24
Features of chemical fertilizer spreader: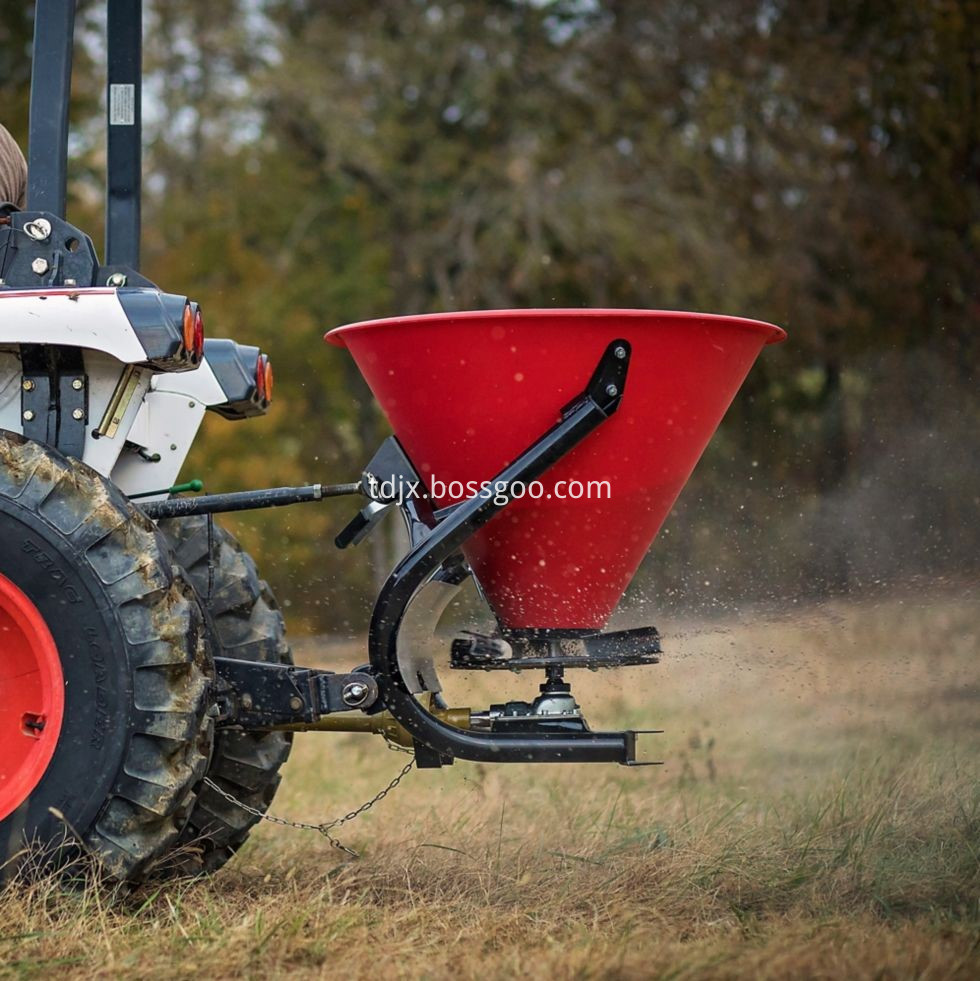 1. High-quality and large-scale, high efficiency of seeding and fertilizing.
2. Mainly used to fertilize before tillage, sow seeds after tillage and spread seeds and manure in grassland and ranch.
3. Powder coated for corrosion resistance, longer serving time.
4. Adjustable vanes, removable hitch, heavy duty tubular steel chassis, rigid agitator and optional hoppers (steel or polypropylene).
5. Stable structure, high productivity and wide range of applying.
Applications of chemical fertilizer spreader: